Weingut Herzog von Württemberg winery.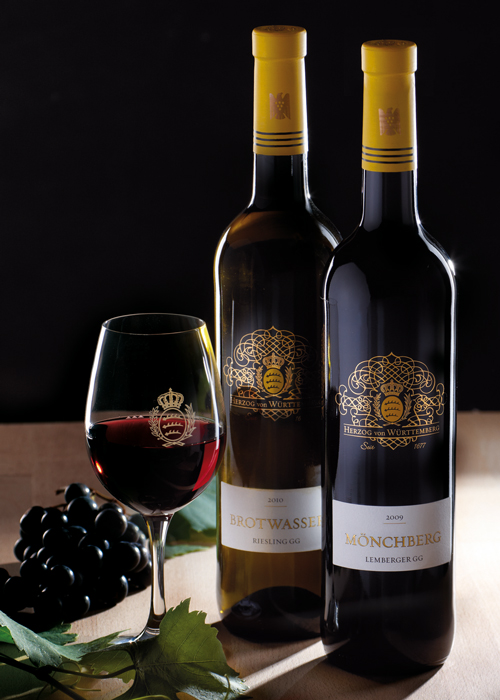 The wine-growing tradition of the house of Württemberg dates back to the 13th century. True masterpieces of Württemberg's best locations, even the wines produced today are shaped by this colourful tradition. Weingut Herzog von Württemberg winery is the largest private vineyard in this growing area, with 40 hectares of land. The doors of the winery are always open to connoisseurs of excellent wine – for exclusive wine tastings, interesting tours and personal presentations. 
Please click here for Vinothek wine shop business hours and other information.